PHONE: 703-443-9055/ TOLL-FREE: 877-515-9055
HOURS: M-Th: 9am-11pm EST / Fri: 9am-5pm EST

---

24-hour Travel Emergency Hotline: 01-715-345-0505 (direct or collect)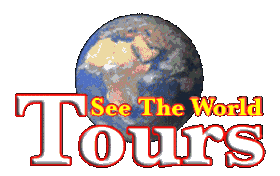 TRAVEL INSURANCE FOR Travelers with
"See The World Tours"
"If you have a pre-existing medical condition that you would like covered by travel insurance."
You MUST PURCHASE the Insurance Policy within 15 Days of making your first Trip Deposit!


"Please contact Myra
at
1-877-515-9055
for more details as soon as possible".



Click Here for Group Insurance for Italy 2014







Travel Protectors offers three inexpensive travel insurance options to protect you against unforeseen travel-related medical emergencies or unexpected trip cancellation. These benefits are not offered by your USA health care provider and are the lowest-priced plans available anywhere including online. Feel safe and secure on your trip knowing you are covered and can reach Travel Protectors 24/7 from anywhere in the world.